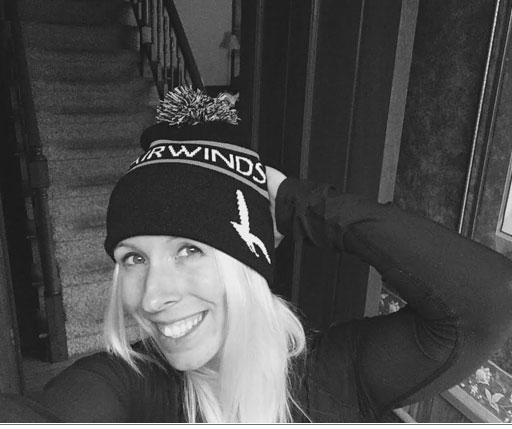 Sara Knight
I have been called crazy on numerous occasions. People called me crazy for hucking off a back-country cliff while snowboarding. People called me crazy for dropping into one of Whistler's downhill mountain biking trails chainless. People now say I am crazy for the obstacle course racing events I love to compete in. I enjoy being crazy. I have always been athletic, but OCR is the first sport I have wanted to be the best at.
My love of OCR has shown itself to be rewarding. This year I will crush those results! My 2016 goals would be to podium at every race I run, and especially at the World Championship races. Beyond that, I aspire to remain at the top of my field as to claim a spot at the Olympics when Obstacle Course Racing becomes an Olympic sport!
Music that inspires me: EDM/dance/techno music that keep my feet going to a beat or to some Rock, that "yells" at me to keep going. Some of my current favorites include: Timmy Trumpet, Shinedown, Flux Pavillion, Five Finger Death Punch, Icona Pop, Disturbed, Skrillex.
Awards
1st at Nookachamps 10k
6th at Spartan Super, Snohomish
2nd at Spartan Beast, Montana
1st at Terrain Race, Portland
1st at Warrior Dash, WA
8th at Spartan Sprint, PacWest
2nd at Spartan Beast, Sun Peaks
16th at Spartan World Championship
2nd (with a 1 st place time) at Spartan Super, WA
2nd at World's Toughest Mudder
Schedule
June 25- BattleFrog- Carnation WA
July 9- Renegade Rage- Kennewick WA
July 16- Spartan Super- Pennsylvania
Aug 6 – Spartan Sprint- Washougal WA
Aug 13 – Spartan Trifecta Weekend- Hawaii
Aug 27- Spartan Beast- Breckenridge CO
Sept 3- Spartan Beast- Red Deer Canada
Sept 10- The Inferno- Salem OR
Sept 24- Spartan UltraBeast- Sun Peaks Canada
October 1- Spartan World Champs- Tahoe CA
October 15- OCRWC- Toronto Canada
October 22- Spartan Beast- Seattle WA
Nov 12- Worlds Toughest Mudder- Vegas