In a recent poll, it has been unveiled that the landscape of American consumption habits is evolving, with cannabis taking the lead over traditional cigarettes. The survey, conducted on August 10, 2023, sheds light on the shifting attitudes towards marijuana usage in the United States. Let's dive into the details and explore the intriguing findings that could reshape the way we view cannabis.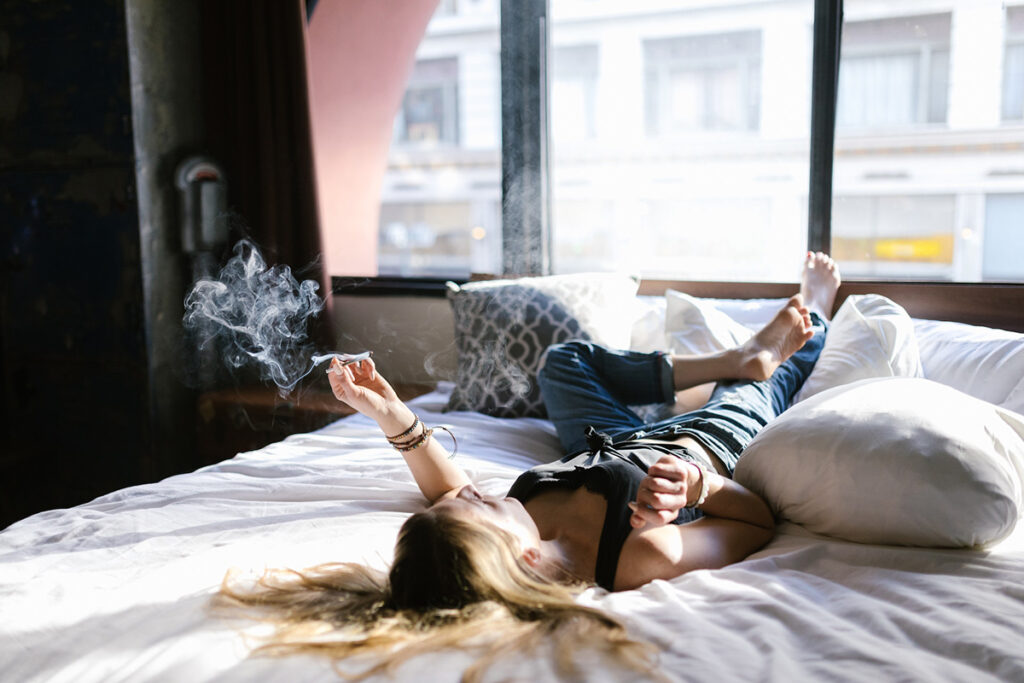 The Changing Face of Cannabis Usage
The aforementioned poll unveiled an astonishing fact: a whopping half of all American adults have dabbled in marijuana at some point in their lives.
This trend has gained momentum over the years, with the most recent data indicating that more people are turning to cannabis than tobacco for their recreational experiences. Interestingly, the survey found that 17 percent of U.S. adults currently engage in cannabis smoking, surpassing the numbers for cigarette smoking, which came in at just 11 percent.
This statistic, while quite revealing, might not fully capture the extent of cannabis use, given the diverse array of consumption methods available today.
Cannabis Versus Cigarettes: A Generational Shift
Taking a closer look at the generational data, we observe a remarkable trend that suggests this shift is likely to continue. Among individuals aged 18-34, a staggering 29 percent are current cannabis users, in stark contrast to last year's data where only 12 percent in the 18-29 age group smoked cigarettes. This paradigm shift reflects evolving preferences and attitudes toward recreational substances.
This shift towards cannabis use is mirrored in the ever-growing legalization movement. Nearly half of all states in the U.S. have now legalized marijuana in some form, contributing to a record high of 50 percent lifetime usage—a modest increase of two percentage points from 2022. This figure stands as a testament to the changing perceptions of cannabis, marking it as a mainstream recreational option.
From the Past to the Present: A Historical Perspective
Reflecting on the past, it's fascinating to note that the landscape of cannabis consumption has undergone a dramatic transformation. Back in 1969, only a mere four percent of respondents admitted to experimenting with marijuana.
However, by 1977, this figure had surged by 20 percentage points, marking a significant cultural shift. This trend continued, albeit with occasional plateaus, ultimately culminating in the current 49 percent figure observed in 2021.
The Nuances of Cannabis Consumption
While the poll suggests that 17 percent of Americans are current cannabis users, it's important to acknowledge that this percentage primarily represents those who smoke the substance.
A 2019 study conducted by the American Medical Association revealed that other consumers prefer alternative methods, including edibles (nine percent), vapes (nine percent), concentrates (three percent), and even cannabis-infused drinks (0.4 percent).
Demographics and Cannabis Usage
Interestingly, the poll reveals that cannabis experimentation spans a wide range of demographics. Regardless of age or educational background, the allure of cannabis remains consistent.
The study reported a consistent lifetime usage across age groups—49 percent for ages 18-34, 51 percent for ages 35-54, and 47 percent for ages 55 and above.
Gender differences are relatively marginal, with 54 percent of men and 44 percent of women admitting to having experimented with cannabis. Perhaps the most pronounced divide exists along party lines, with Democrats leading the charge at 57 percent, followed by independents at 52 percent, and Republicans trailing at 39 percent.
Balancing Concerns: The Effects of Cannabis Usage
The poll further delved into the public's concerns regarding the effects of cannabis use. Among adults, 55 percent expressed minimal to no concerns, while 45 percent expressed varying degrees of apprehension.
However, when the focus shifted to the effects on young adults and teens, 75 percent exhibited higher levels of concern—a testament to the complexities of perceptions surrounding cannabis.
Want to Join the Movement and Try it Out for Yourself?
In an era where the landscape of recreational choices is rapidly evolving, there's never been a more opportune time to embrace the cannabis movement and explore its myriad offerings. With the latest polls unveiling a surge in cannabis consumption, it's clear that a substantial portion of the population is already enjoying the experience.
Gone are the days of limited options, as discreet and innovative methods of consumption have taken center stage. Here at Fairwinds, that's what we specialize in. So, why not take a step forward, break away from the ordinary, and join the growing movement of cannabis enthusiasts who are embracing the future of recreational experiences?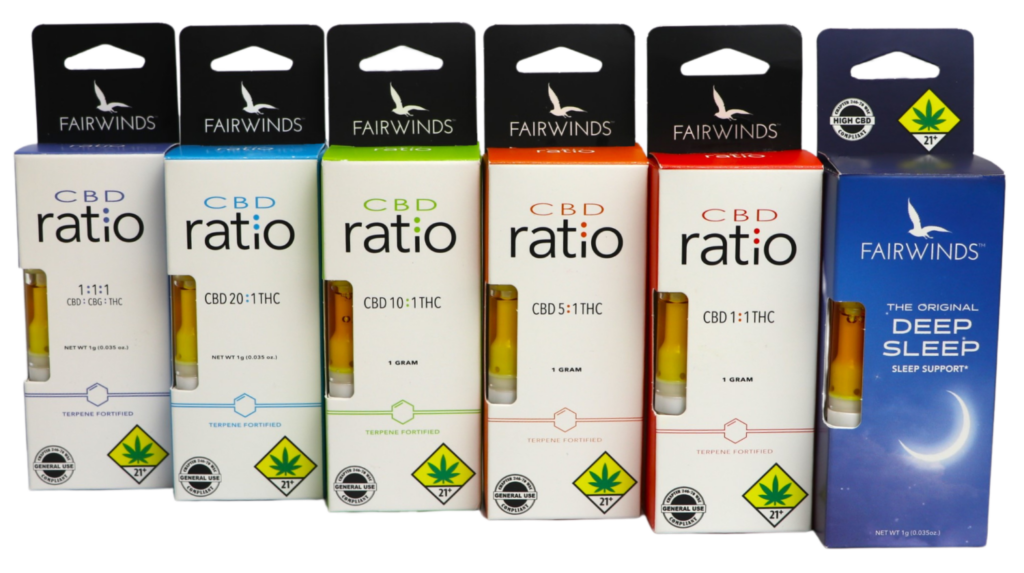 Embracing Change
As attitudes shift and laws evolve, the American landscape of cannabis consumption continues to transform. With 50 percent of the population having experienced cannabis and an increasing number embracing its use, it's clear that this shift is not just a passing trend.
As we navigate the changing dynamics of consumption preferences and perceptions, one thing is certain: cannabis is stepping into the spotlight as a significant contender in the realm of recreational choices.