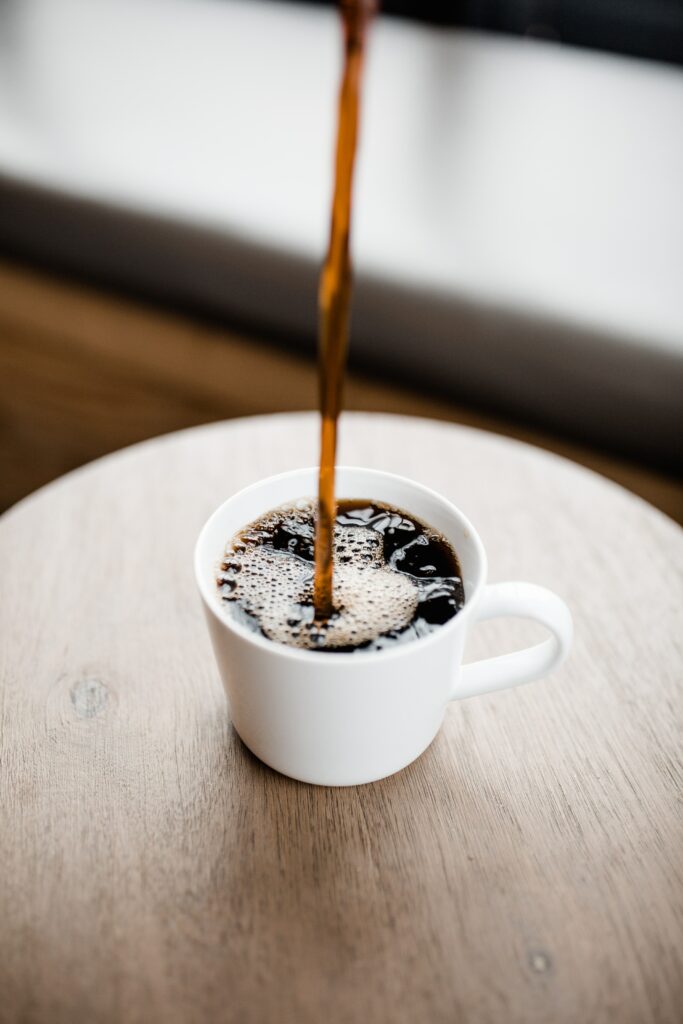 There are two moods: drinking a beverage to stay wired or drinking a beverage to help you relax. The two main beverages you think of may be coffee or alcohol, but market trends are revealing themselves to show what's really going on. Surprisingly, alcohol-use is on a steady decline. Other options seem to be popping up instead.
The Decline of Alcohol-Use
Drinking alcohol is a social habit people have taken part in for generations, but according to new studies, many are choosing to opt out. Recent studies show alcohol consumption among Generation Z (those born in the late 1990s to early 2010s) is on the decline.
A report from Berenberg Research shows Gen Z drinks 20 per cent less per capita than Millennials when it comes to alcohol consumption. In a similar trend, the report also shows Millennials are drinking less than both Gen X and Baby Boomers. This presents a pattern that suggests alcohol-use decreases by generation.
A separate report from Australia's University of New South Wales also backs up the trend worldwide, finding 44% of those ages 18-24 are drinking less than older generations.
Cannabis-Infused Beverages
A lot of people credit this decline of drinking to the cannabis industry. The cannabis market is, of course, increasing as legalization continues to spread like wildfire. The market for beverages infused with cannabis is anticipated to expand rapidly over the next few years as a result.
The popularity of cannabis for both medical and recreational uses, as well as the increased need for better and more natural substitutes for alcohol and sugary drinks, are the main causes of this growth.
In the cannabis market, cannabis-infused beverages are relatively new. There is a lot of market potential for THC-beverages. The global market for cannabis beverages is predicted to reach $2.8 billion by 2025.
Furthermore, the growing interest in health and wellness is probably going to increase demand for beverages with cannabis additives. The market for beverages containing cannabis-infused ingredients is anticipated to increase as consumers pay more attention to their health. Cannabis drinks are not only natural alternatives to alcohol and sugary drinks, but they also serve an alternative to inhaling smoke.
Coffee Also On The Rise
Alongside Cannabis-infused beverages, patterns in daily coffee consumption among all age groups have largely realigned with pre-pandemic levels, according to the latest National Coffee Data Trends (NCDT) report from the United States National Coffee Association. During the pandemic, there was a dip in coffee consumption due to struggles with anxiety, decreased workload, and pricing.
The NCDT indicates that the number who reported drinking coffee within the past day was 65%. The rate of past-day consumption was at 62% before falling significantly once lockdown happened.
Young Adults and Coffee
The highest increase in the newest report was seen in adults age 25-39, where 5% more indicated drinking coffee within the past day. Past-day consumption among 18-24-year-olds and 40-59-year-olds remained relatively stable (47% and 67%, respectively) while it increased 1.5% for the 60+ group, to 69%.
Post- Pandemic Increase of Coffee
Among all past-day coffee drinkers, 83% reported having coffee at home, up by 4% since January 2020. Conversely, 35% reported having coffee prepared away from home, down from 41% in January 2020.
Cannabis-Infused Coffee
Many people prefer cannabis-infused coffee which is a well-known non-alcoholic beverage. Before brewing, a cannabis extract is infused into coffee beans to create the drink. Cannabis-infused coffee gives off a slight high and has gained popularity as a favorite morning brew.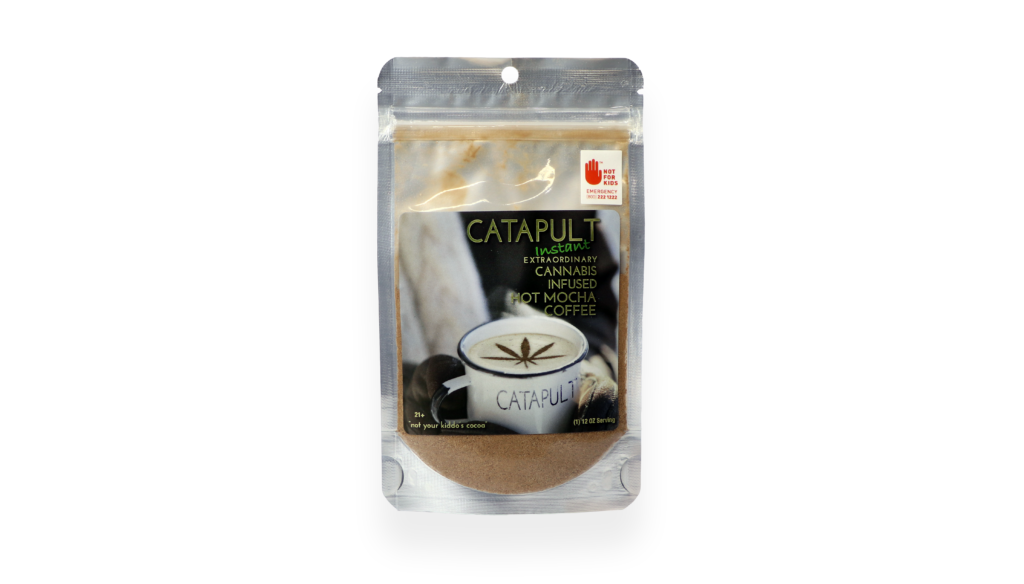 Get the Best of Both Worlds
If you are yearning for a bit of a pick-me-up and a bit of a wind-down, we can help you strike the balance. Our Catapult mocha/ hot cocoa mix gives you the opportunity to mix the boost of coffee with the relaxing benefits of THC. Why choose when you can do both?
Additionally, Catapult is an instant drink mix, meaning there's no wait time after you brew your coffee. But you still get that elevated coffee beverage! What if you just want hot cocoa? Then there's no wait time at all! It's truly easy to whip up.
Future Trends
With THC-infused beverages and coffee on the up-and-up, it's definitely catching everyone's eye. Will you take part in either of these trends? Or perhaps, both? If you're interested, you know where to find us. (And if you don't know, check out Leafly for dispensaries carrying Catapult).
FAQs
What are cannabis-infused beverages?
Beverages that contain some amount of cannabis extract are called cannabis-infused beverages. These beverages, which can be purchased at dispensaries or online, also include alcohol, caffeine, or other cannabis derivatives in addition to varying concentrations of THC. These beverages' safety hasn't been thoroughly researched in people.
How to do cannabis-infused beverages work?
Drinks containing cannabis bypass the digestive system and quickly enter circulation after consumption. The water-soluble THC is quickly absorbed by the soft tissues in your mouth, esophagus, and stomach, which shortens the onset period.
What are the effects of THC and CBD in cannabis-infused beverages?
Beverages infused with CBD are meant to help you relax without getting you high, but drinks infused with THC are psychoactive and will make you feel euphoric.
Are cannabis-infused beverages legal?
Cannabis-infused beverages are legal in most parts of the globe. Although in some countries cannabis products are not legal as of yet.
What are some popular cannabis-infused beverages?
Both alcoholic and non-alcoholic are popular forms of cannabis-infused beverages. Customers can choose these drinks based on the level of THC it contains.
How long do the effects of cannabis-infused beverages last?
Since liquids are absorbed by the stomach more quickly than solids, the effects of cannabis beverages can be felt within 10 to 15 minutes of consumption. Nevertheless, the entire experience can last up to an hour to 90 minutes.