The Path Forward for Cannabis Reform: Rescheduling vs. Descheduling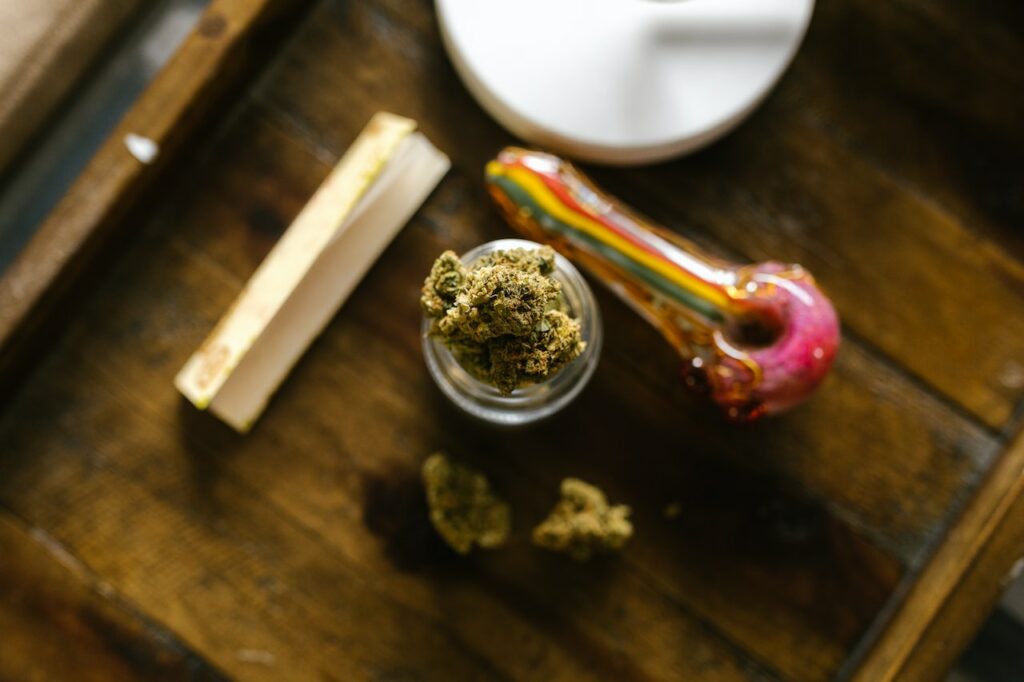 In a groundbreaking move, the Biden administration has taken a significant step towards revising federal drug policy by moving towards the rescheduling of cannabis. Secretary Xavier Becerra of the Department of Health and Human Services (HHS) recently confirmed the agency's recommendation to reclassify cannabis, suggesting that it be moved from its current Schedule I classification to Schedule III under the federal Controlled Substances Act. While this recommendation marks progress, it's important to assess whether it goes far enough.
A Historic Moment in Cannabis Policy
President Joe Biden's directive to reevaluate the status of cannabis is unprecedented. It's a crucial step in removing the stigma attached to the plant's Schedule I classification, which equates it with substances like heroin and Quaaludes. The HHS recommendation, therefore, holds significant historical weight.
The Bright Side of Rescheduling
Reclassifying cannabis to Schedule III would represent a substantial improvement. This change would align cannabis with prescription-only drugs like ketamine, anabolic steroids, and certain opioids. It could potentially facilitate interstate cannabis trade and alleviate the heavy tax burden imposed by Section 280E on legal cannabis businesses, enabling them to deduct standard business expenses.
However, while rescheduling is a positive move, it doesn't address the core issue: cannabis shouldn't be considered a controlled substance under federal law.
The Reality of Rescheduling
To put things into perspective, neither alcohol, tobacco, nor caffeine is classified as controlled substances. Cannabis should be no different; it should not be subject to federal control.
Moreover, cannabis pales in comparison to other legal substances in terms of harm. Tobacco and alcohol collectively claim the lives of over half a million Americans annually. Meanwhile, cannabis remains under Schedule I, deemed to have "no currently accepted medical use and a high potential for abuse." In stark contrast, methamphetamine and fentanyl, both Schedule II substances, are recognized for their medical value when prescribed as pharmaceuticals.
Biden's Initiative
While President Biden and HHS deserve credit for taking this initiative, it's crucial to base drug policy on truth, reason, and science. Reclassifying cannabis falls short in these regards.
Furthermore, it fails to address the ongoing conflict between state and federal cannabis laws, which continues to result in the imprisonment of individuals, primarily from BIPOC communities, for involvement with this non-toxic plant.
Despite an ever-growing body of scientific evidence supporting cannabis's therapeutic benefits and its ability to improve the quality of life for patients with various ailments, the federal government is stopping short of recommending complete descheduling.
Cannabis Must Be Descheduled
Here's why:
Safety Comparison: Rescheduling misrepresents cannabis's safety relative to other controlled substances and fails to acknowledge its benign nature compared to alcohol, which remains unscheduled.
Public Opinion: Rescheduling to Schedule III contradicts public opinion. Americans don't want cannabis equated with either heroin or highly regulated prescription drugs like ketamine.
State-Federal Divide: The proposal does little to resolve the widening gap between state-legal cannabis laws and federal law, perpetuating conflicts.
Where Fairwinds Stands
If Cannabis is rescheduled, we at Fairwinds will be grateful to have certain regulations removed from our order of operations. Less taxes, fees, and inconvenience for cannabis companies is always a good thing. With that in mind, we won't give up on the fight to deschedule cannabis completely.
If you want to join in on the fight, contact your state representatives to express your support for descheduling cannabis. Furthermore, you can sign petitions online from the comfort of your own home.
In Conclusion
The evidence is clear: cannabis is a safe and effective plant for both medical and recreational use, with no recorded overdose deaths. The historical context of prohibition, fraught with racism and authoritarianism, necessitates a more substantial shift in policy. While rescheduling is a positive step, it doesn't go far enough. Cannabis should be descheduled entirely, removing it from the outdated framework of the Controlled Substances Act. It's time for a comprehensive and fair approach to cannabis reform, aligning with the principles of truth, reason, and science.